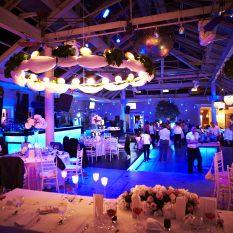 In accordance with this, we are happy to be at your service if you would like a christening, graduation or any other family event to be held at our place, in Symbol Budapest. 

Nothing feels better than when family is together – they say usually at Christmas. Fortunately, it does not have to happen only once a year; there are many possible family events that can bring the family together for a fleeting afternoon but even for a whole day. At these times, it is good to choose a location that matches the dignity of the event but does also have the cosiness of home. Taking both aspects into account, any one of the Symbol Budapest units may be an excellent choice. Which one it is exactly, may depend mostly on the individual family's taste, as every facility in our building shows a different facet. Whichever you may choose, we will work hard that you have the feeling it is even better than at home.
Celebrating christening?
Maybe one of the most beautiful occasions in a family's life when a new baby is born into it. It is not only the parents, but from the grandparents, to the siblings, to uncles, aunts and everyone that is taken off their feet by the little newcomer. In Art Gallery, your intimate and undisturbed celebration is guaranteed.
Graduation lunch?
How many sleepless nights spent with studying; how much pressure before exams; how much parental worry accompanies the road to a child's graduation? A lot. If there were moments when you almost gave up, looking back, you have no doubts that it was all worth it. You deserve a delicious lunch, a few bottles of champagne and an afternoon's fun with the family to close this chapter of your life. Italian Fusion Restaurant's Mediterranean atmosphere may be a perfect choice for this.
A fairy tale engagement?
Few moments are so inspired in a man's life when he asks his loved one to spend the rest of her life with him. And few moments are so beautiful in a woman's life when her love proposes to her with the big question. Few places are there in Hungary, which provide an environment for this moment as if they had imagined it in Hollywood. Symbol Garden is exactly such a place.
Celebrating a wedding anniversary?
Every year spent together should be cherished. And you shall remember too. Remember the beginnings. The romantic atmosphere of the 220 Year Old Cellar Restaurant with live violin music may be a perfect place to celebrate this occasion with your family.
Please contact our event managers who will bring your ideas lo life!